All insurance
Tel. +43 1 369 66 25
office@denta-beaute.com
Practice location
Billroth Street 12
1190 Vienna
Opening hours
Monday – Thursday 8 am to 4 pm
appointments outside of office hours possible
What is a good dentist?
Our professional representative, the Austrian Dental Association, has sued us for violation of the advertising guidelines. We have now had to remove the signs in our dental office ("Understand Tooth Care – End Dental Disease") and remove all price information from our home page. You will continue to learn the prices in our office at your first visit, or by phone or email. What dental care is can still be found under the above link.
What is your 'tooth career'? More information...
Your dental career begins with a healthy mouth at a young age. In the lateral tooth area, we get small fillings, which get bigger and bigger over the years. Finally, it comes to a root canal treatment, which often leads to permanent tooth loss after years. After the lateral teeth are so lost, the front teeth are overworked and, often, around 60, they have to be replaced with partial or full dentures! If your teeth were bad, then all of them would be bad and we would lose them all at the same time. Why do we lose our teeth in this pattern? In between there are decades characterized by fear, shame, high spending and bad feelings. It does not have to be that way!
So let's end the dental suffering together – why together? With your help, we reach others! By talking to your friends about it – networking with one another, together we make other people aware of dental suffering and can thus end it! On these pages you will find many videos that will help you to get closer to this goal, which will help you to achieve dental health.
I thought for a long time whether or not I should make the videos beautiful, but what counts is the information. And it was exactly this motto that created the videos – sometimes early in the morning, sometimes at night, without much planning. The topics that I pick up have been determined by all your questions I have received for many years, whether by email, in the dental forum, or in the ordination. Many of your questions raise a bleak picture of medicine. I speak in many videos about the problems of medicine. Here you will find your own playlist.
At the same time, we have already achieved so much together, exactly that is life: recognizing issues and improving them. That's exactly what we're trying to do with Denta Beaute. Not only in the dental office are we modern, but we also adapt our Internet presence continuously, including a complete overhaul of the social media appearances, film formats and film presentation. If you have suggestions for improvement, or if something should be unclear, please let us know. We like feedback!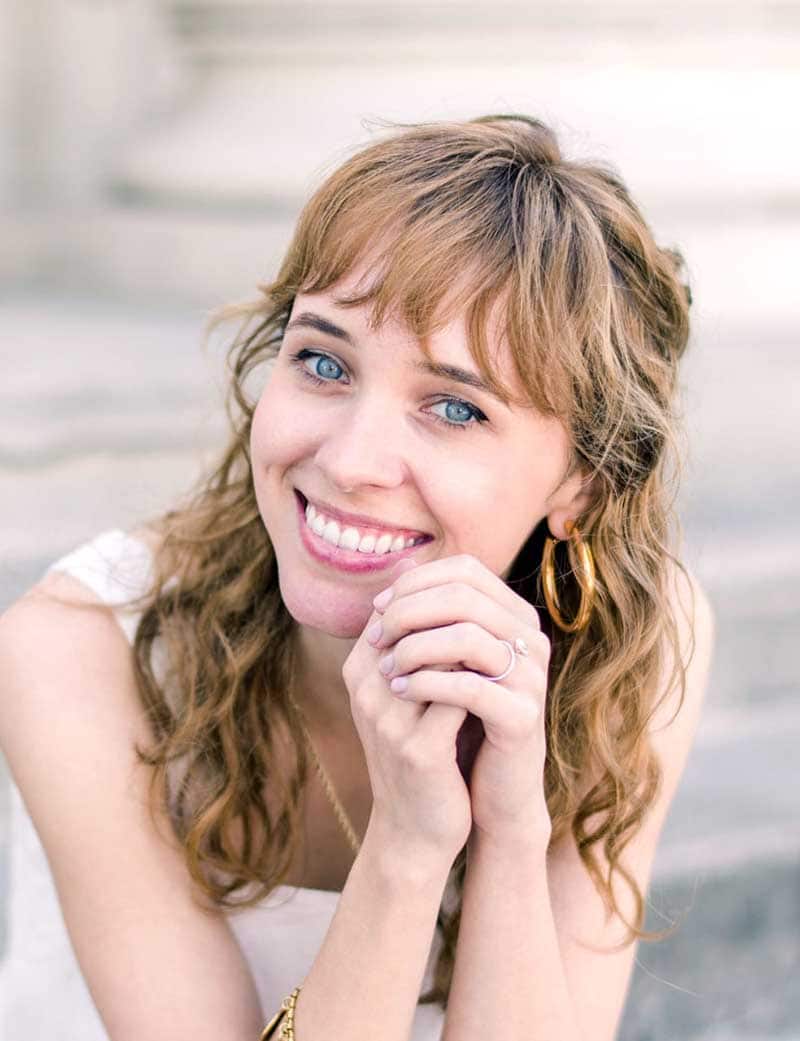 End your dental suffering?
In recent years, there are strong changes in all social classes. Medicine is not excluded. More and more people are questioning old stereotypes and our current time is marked by many questions, but we still have time for answers, although many answers are already known! We as doctors can only say of ourselves that we have done our job well when most of us are gone! It may sound a bit "bitter" from today's perspective, but it is not, because every change brings new challenges – history teaches us that. We already thought of the steam engine that there will be no further development and what has happened since then?
More Infos...
Unfortunately, we do not always have the time to answer your health questions in full depth during the ordination. Thanks to the Internet, however, those who are interested can learn more by themselves. In ordination, we restrict ourselves to certain "regularities" in the treatment of illnesses in therapy – keyword
evidence-based methods
. However, illnesses often have different backgrounds than medicine tells. I've been in the medical business for 25 years now, and I'm seeing more and more that the disease is a healthy body's reaction to something that's not right.
Evidence-based treatments
We work according to evidence-based methods and / or the recommendations of leading medical societies. More on this …
Innovative Technologies
The dentist is digital today: CAD / CAM, 3D printer, navigated implantation after DVT planning, individually milled bone blocks for the representation of the bone structure, etc. are all offered under one roof at Denta Beaute.
More on this …
Constant further education
The Denta Beaute Team doesn't just take part in further education seminars, but also helps others further their education. More info here…
Contact us
Whether per email, Facebook, WhatsApp or phone, we're here for you. Make an appointment for your personal consultation!
First Consultation
We take an X-Ray and go through it together. You receive everything as a PDF, including a price list and video links.
Treatment begin
You decide! As soon as you now which treatment you would like, let us now and we will make the necessary appointments together.
Our Team

An implantologist recommends an implant, an orthodontist recommends the brackets, the general dentist makes a dental bridge, the prosthodontist advises you about your dentures. But what is the optimal dental care for you? Mostly, everyone recommends only what he can! We solve this problem by having all dentists sit under one roof with us! For you, this not only means more objectivity, you also do not have to run back and forth from office to office. Below you can see a part of the team. In total, over 20 people help care for your teeth!
More Infos...
In addition, there is a lively exchange among colleagues, which results in new treatment options – so we are able to take on complex cases. The specialization of the dentist brings even more benefits, namely more routine. For you, this means shorter treatment times, lower costs and better results.
Also, the costs can be reduced by the so-called 'quality circle' of dentists – how? Due to the high patient density and the many treatments, we receive special conditions when purchasing materials. In addition, doctors share offices, operating, sterilization, x-ray and many other costs. All this lowers the price for your dentistry!
But do not worry, you will not be passed around. Every patient has his or her own care provider, whom he can choose freely: Dijana, Ioana, or Jaroslav. And if special treatments should be necessary, then the respective specialist is specially consulted.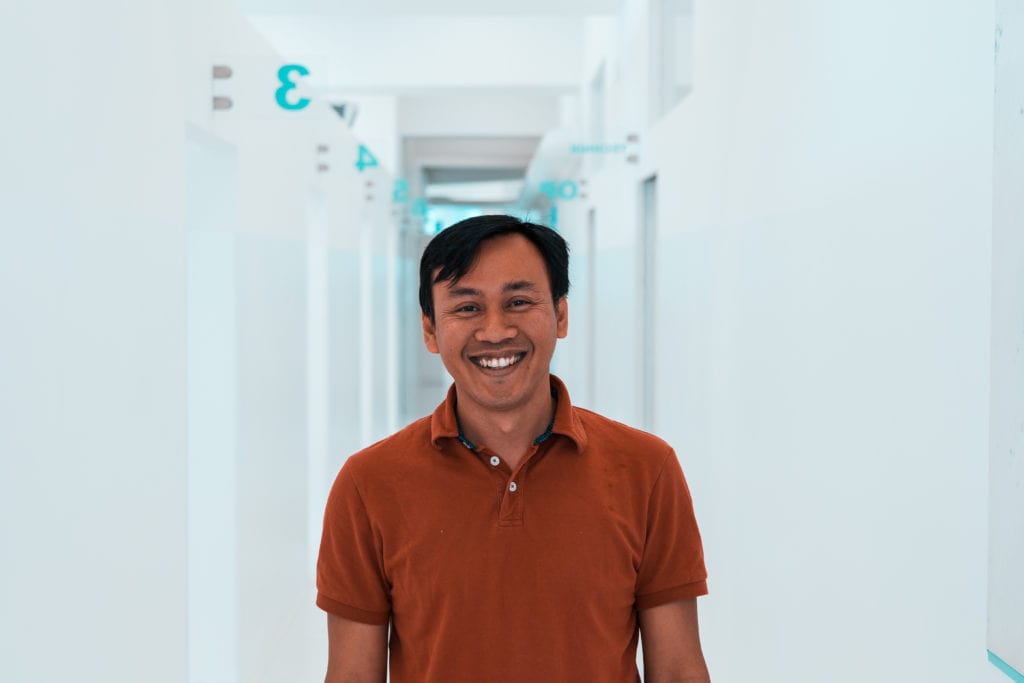 Amir Krupitschka
Dental Technician
Don't apply pressure when brushing your teeth
Too much pressure can damage the enamel in the long run! Therefore, use soft bristles and apply little pressure!
Regular dental checks
You can stop the domino effect of bad dental events! A good dentist will explain all the interrelations during your regular checks.
Don't forget your oral irrigator

With regular use, the oral irrigator is a substitute for dental floss. Check out our video!
FAQs
After over 25 years in the medical business, you get some questions again and again. Here you can find a selection of them. Maybe yours is there …
Does the first consultation cost something?
If you're insured in Austria, your first consultation costs nothing!
What happens at the first consultation?
We make X-rays, then you see a video about caries on a tablet and find out how you can prevent them. Finally, we sit down together in front of 2 monitors, discuss your x-rays, you tell us your wishes and we design a therapy plan. The findings, diagnoses and the treatment plan you get including prices and with Youtube lnks, sent home as a PDF. If you want a therapy, simply call us and arrange the appropriate appointments with the office. You decide what and when you want to do it! More info here in the
video
!
How long do I have to wait for an appointment?
Should you be experiencing pain, then please tell us on the phone right away, because such cases we take immediately. Depending on the type of appointment, waiting times of up to two weeks may arise.
How do I begin with the treatment?
As a rule, you should have received a therapy plan from the first consultation by e-mail. If you agree with the redevelopment, then simply contact our office and we agree in consultation with you the necessary dates. If you want change in the plan, then just communicate this. The plan is not a must, but it should make clear to you, how everything would be done according to a textbook. Many patients then slowly start rehabilitation, as well as is financially viable for them. The plan does not have to be implemented immediately! The goal is to stop through the dental issues, because today you can easily make a denture that lasts a lifetime, provided that the dentist works clean and you change your care habits.
What needs to be thought of after a dental operation?
You can find a video here about this topic.
My dental prosthetic broke!
No problem, just call. Either we help on the same day or at the latest the next morning. In two hours, the denture is repaired – usually on the cost of your insurance.
PAIN! - and you're closed!
As a rule, you can reach us at any time by e-mail or Facebook under denta beauté or Doc Belsky. If necessary, we can also phone. If we are really unreachable, it is best to contact the emergency dentist.
Bleeding after pulling a tooth
Most of it is saliva. In saliva is an enzyme that dissolves the blood clot. Many make the mistake and spit constantly. So they produce a lot of saliva and the wound can not heal. The solution? Swallow saliva, stop spitting and rinse your mouth with clean water. If necessary, bite on a clean cloth and most of the bleeding is stopped. If not, then just come over!
My dental problems already developed in my youth. When I moved to California at the age of 24 for 9 years, it became an unavoidable problem. So far, with a number of negative treatment experiences, two implant fractures and crown problems richer and back in Vienna, a friend recommended  me DB. Now I've done my bone augmentation and implants here. The first time full of confidence, painless and with a new self-confidence, I like to wear my smile in public.
I am happy to have found DB, because here I was properly informed for the first time. Due to the lack of education, my dentition has developed into harm. I did not know that there are high quality ceramic fillings that can stop tooth decay. I had a so-called full refurbishment at DB. Incomplete root canal treatments were carried out again, as well as bridges, crowns and implants. The treatments were always done in record time, so you only had to sit on the chair as short as possible, but the quality has not suffered.
Since I can think, my teeth were crooked and a big topic! My self-esteem has suffered terribly. The "smile" always hidden, which created a psychic discomfort. Then came the bulimia, which only made the problem worse! I traveled from A to B, from one dentist to another. I even looked for help in Hungary, but nowhere was it like Denta Beauté. From the beginning I had a good feeling!
Everywhere else was ugly, non-sterile and as I now see in comparison unprofessional !! I have never been advised and treated with such professionalism! Thanks to the whole Denta Beauté team. You literally conjure a SMILE IN THE FACE!