Brackets
Orthodontics, aligners, brackets, and much more.
No problem, nowadays it's possible to correct all types of misalignment with an invisible aligner, no matter your age!
What are aligners?
The treatment of misalignment is carried out by wearing a series of transparent retainer, called aligners. These aligners are created out of a thin, transparent film according to the orthodontist's specifications with a special computer-aided method so that teeth can be straightened without wires or other materials.
The dentist makes impressions of your teeth and sends it to an aligner manufacturing company. The impressions are scanned in and the digital data is transferred to plastic models, with the help of which the corresponding aligners are produced.
How much do aligners cost?

The aligners themselves are cheap, but the planning and the associated cost incurs costs. The price of the treatment is based on the number of rounds required. In a planning phase, all the necessary findings are collected and you are told how many aligners will be necessary to straighten your teeth.
Can all misaligned teeth be corrected?

Every misalignment can be treated, or at least significantly improved. Elaborate apparatus like those existing 50 years ago are not necessary.
What are brackets?

Brackets are the commonly used orthodontic fasteners for braces. Brackets were/are common in orthodontics fasteners for fixed braces. Brackets are bonded to the surface of the tooth with special bonding techniques and thus form a starting point for the movement of teeth in fixed braces. Brackets are slowly being replaced by aligners.
Teeth and back pain

Is my tooth misalignment perhaps related to my back pain? That's a question we get asked a lot, but no, it is not. The tooth position has nothing to do with other ailments. These are complaints of today's society and has to do with a lack of exercise, but nothing with the misalignment of your teeth. We can help you with dentistry, but you have to help yourself with your back problems!
Does an aligner therapy hurt?

No, an aligner treatment does not hurt. On the first day after using a new aligner, you may feel slight pressure, but your teeth will quickly adjust over the course of the treatment.
What are orthodontics?

Check out our video site with a playlist of videos about brackets!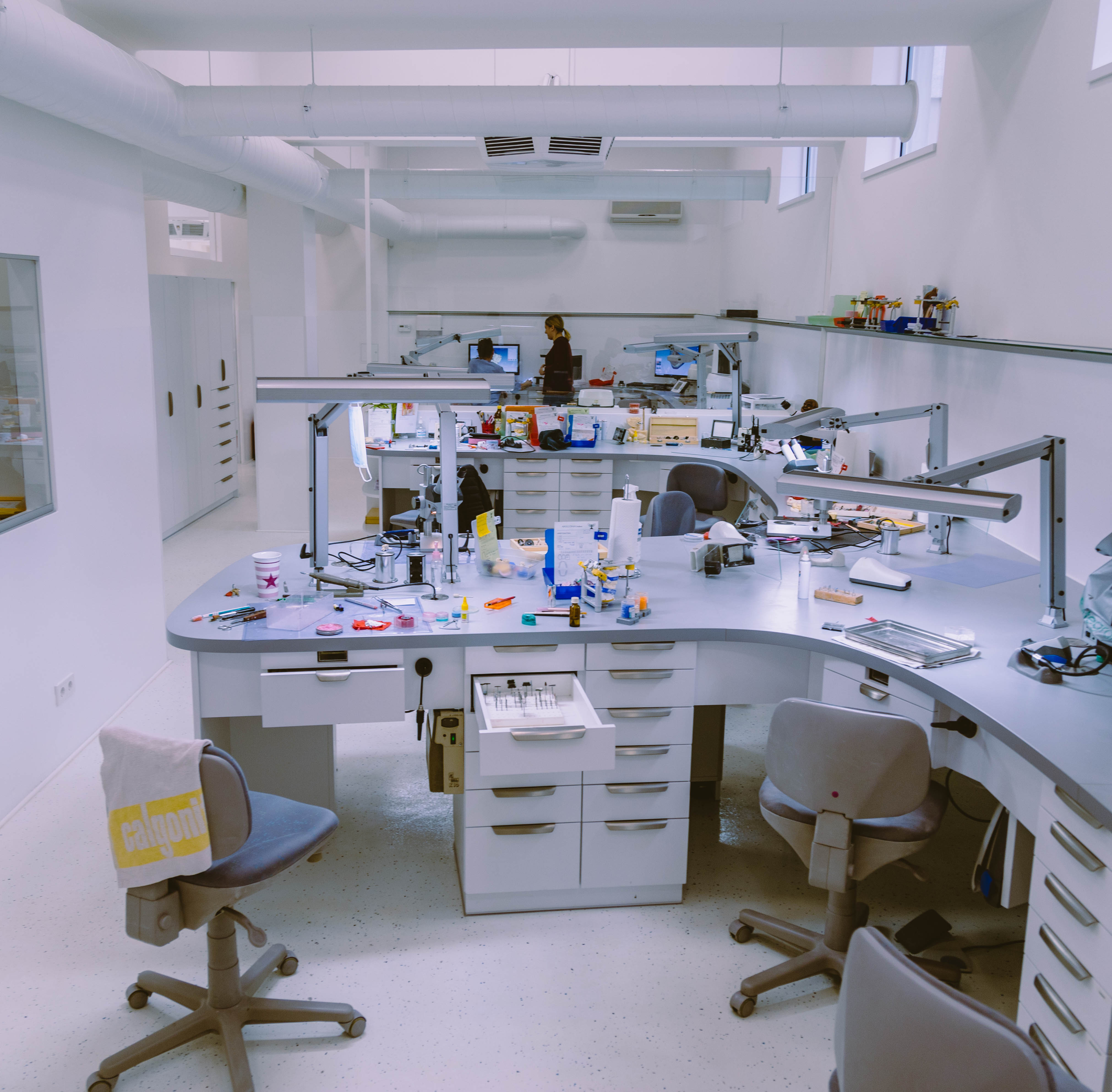 In-house laboratory

We can make you night retainers, end-position retainers,, anti-clenching retainers, as well as active aligners in house at any time. We have all the necessary things to do so, such as appropriate software, scanners and 3D printers. So we can quickly and individually change necessary treatment steps as needed, meaning a shorter therapy duration!
contact us
Whether per email, Facebook, WhatsApp or phone, we're here for you. Make an appointment for your personal consultation!
First Consultation
We take an X-Ray and go through it together. You receive everything as a PDF, including a price list and video links.
Treatment begin
You decide! As soon as you now which treatment you would like, let us now and we will make the necessary appointments together. Questions about brackets?